Honey & Nichole's Oahu, HI Destination Wedding was an unexpected addition to our travels over to our favorite islands.  We originally planned to head straight to Kauai for this Vogue session but when these two found out we were heading their direction they hired us to do family photos.  Well, family photos eventually turned into "Well R2 is going to be here and they HAVE to photograph our Oahu wedding, so let's just get married instead!" Yes, this is 100% pure truth.  Their love for each other radiated from them over the phone, in emails and when we wandered into their house for the first time to meet them in November.  We landed in Oahu for their Hawaii destination wedding and met them the same night.  We came up with a plan to do their day after vogue session as well and went out scouting.  While we drove around the island we knew we had to capture the mountains of Oahu.  If you know us, you know we love the green mountains and landscape of the Hawaiian islands.  Yes, the beaches are awesome but somewhat cliche' so we set out on a journey to the bottom of any mountain we could find with a view.  Our driving around paid off because we found a private road that led to a private farm at the base of a mountain.  We found the owners and asked if we could come back tomorrow to photograph H & N's Oahu vogue photos and they agreed.  Not only do we have a bond with these two but they have become great friends and R2 supporters.  Check out Honey & Nichole's same-sex Oahu, HI destination wedding, their Oahu vogue session and their Karaoke reception.
Oahu, HI Wedding Photos by Robin & Renee (same-sex wedding photographers) of The R2 Studio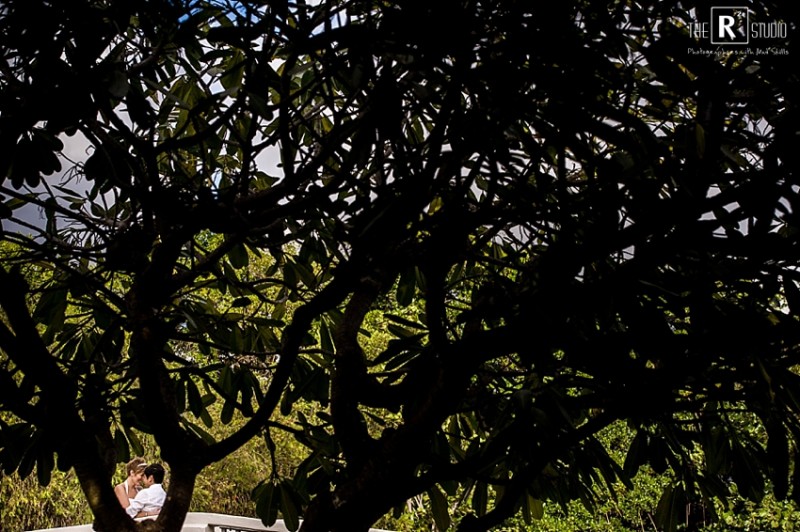 *If you have enjoyed our blog post(s) and have interest in booking R2 for your Flagstaff family photo session, newborn session, Flagstaff high school senior portraits, or latest commercial photography needs, schedule an appointment now!. We would love to hear from you! We are Flagstaff photographers who specialize in capturing your family's story!